Academy For Addiction And Mental Health Nutrition Alumni Around the World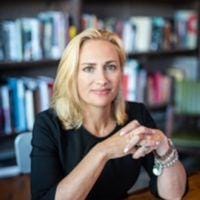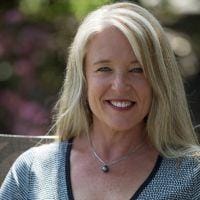 Certified Recovery Nutrition Coaches
Find Certified Recovery Nutrition Coach near you! 
Understand the relationship between specific nutrient deficiencies and mental health and behavioral symptoms.
Assess the potential need for amino acid and nutrient support of neurotransmitter function in clients who are detoxifying and recovering from substance use disorders, other addictive behaviors, psychotropic drug dependencies, depression, anxiety, insomnia and other behavior disorders.
Design an individualized and targeted amino acid and supplement protocol to address this potential need.
Give information about the 5-Star Pro~Recovery Diet © , which may address these insufficiencies and support clients in making and maintaining these dietary and lifestyle changes.
Identify common insufficiencies in diet, such as missing a meal or over-consumption of sugar, which may contribute to the above symptoms.
Recognize and assess for the basic symptoms of physiological disorders which impact mental health, such as hormone imbalance, gut dysbiosis, food intolerances, toxicity and inflammation.
Recommend certain laboratory tests, which the clients can access themselves.
Give information about nutrient support shown to be useful in these conditions.
Refer to appropriate practitioners for diagnosis and treatment as necessary.
Some Level 2 coaches may already possess the necessary medical training and credentials to directly diagnose and treat these disorders.
Appointments available in Charlottesville VA & Staunton, VA and via Skype.
(540) 290-6138 
Jocelyn@compassionateselfawareness.com
West Virginia
darlenerosechn@yahoo.com
darlenerosehhp.com
3927 Teays Valley Rd. Hurricane, 25526
304-545-1163
tammilewis86@gmail.com
Holmen, WI
763-732-8481
lmmeindl@gmail.com
Professionals
130 Main St., Suite 200
Menasha, WI 54952
(920) 784-8669 
Cardinal Point Professionals
130 Main St., Suite 200
Menasha, WI 54952
(920) 784-8669 
drterri@cardinalpointwi.com
Life Sustainers Health Food Store
1225 2nd Line, Hagersville, ON N0A 1H0, Canada
(519) 770-8485
Bridgend, Mid Glamorgan, UK
lizalim07@yahoo.com
(213) 800 – 3241
Rochester, Kent
07948325531
mark@livelifebeyond.co
https://livelifebeyond.co